17 May 2023 Open
Our Thoughts and Views
We wanted to bring you a place where time flows graciously slow in an age where time flies overwhelmingly fast. That was the beginning story of our private library and cafe, Donkou / Kissa Fang.
The passage of time around us keeps accelerating, and social systems and technology demand even greater velocity. In such a spiral world of speed, it is vital to be mellow or, for lack of a better word, peacefully "blunt." And continue to independently think about what it is to be joyful and wholesome as a human being. That is the kind of quality time "Donkou" wishes to invite you to.
Reading a book with a blissful cup of gently roasted, delicately prepared coffee.A prime solitude that belongs to you alone. A book that will have you sync with someone from the past. All those with a coffee carefully brewed with home-roasted beans and flannel drip.
We will launch "Donkou" with the belief and conviction of becoming a source for the collective human creativity and mind-body integrated richness that will open us to the future.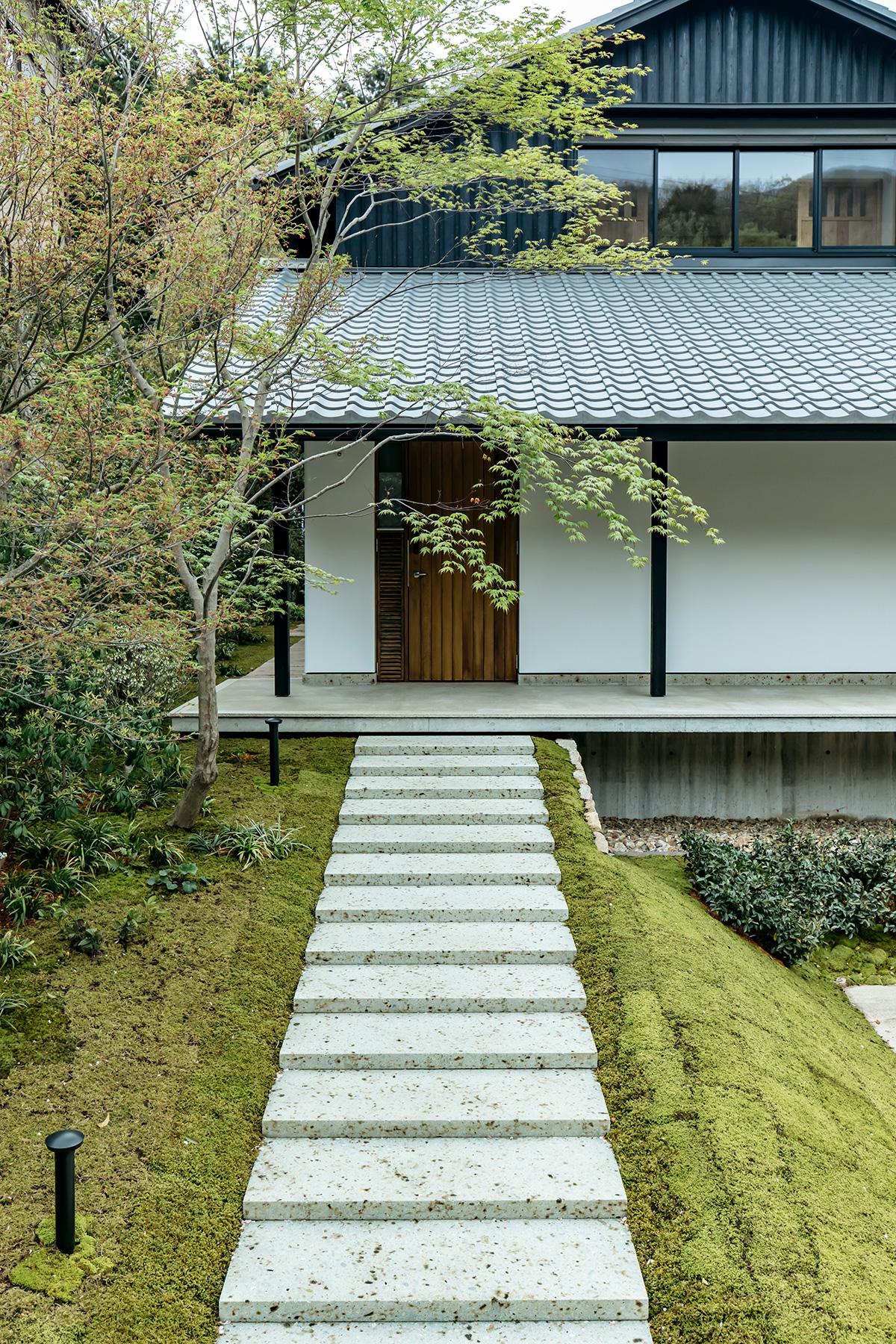 About Us
"Donkou" is a private library created by BACH representative/book director Yoshitaka Haba and his associates, with the adjoining coffee house "Kissa Fang."
Donkou is a Kyoto branch of BACH Ltd. (headquartered in Shibuya, Tokyo) located in a restful area a little away from the city, surrounded by a beautiful cypress forest where a small creek flows nearby.
The first floor of the building, which reflects the concept of "the moments found in the serenity," is a private library offering a collection of approximately 3,000 books that BACH has collected since its establishment in 2005, and the adjoining "Kissa Fang" serves coffee prepared with coffee beans roasted in-house manually to a deep roast and brewed using a flannel drip method.
"Donkou" offers a maximum capacity of six people per 90-minute stay, three rotations a day, with reservations accepted limited to the website. Architect Yasushi Horibe, who worked on this comfortable space from early on in the site hunting, has incorporated traditional Japanese residential construction methods and state-of-the-art technology to create the coziness and warmth unique to its location and the peaceful transition of time.
Hane Architects' Studio, the construction company handling the building, has adopted a traditional Japanese production method called "Tekizami = Hand Chiseling " in many details to successfully fulfill the plan drawn by Horibe, creating an organic and intuitive architecture.
These days with so many activities crowded together to share our precious time, there are fewer opportunities for people and books to interact, but we are still in pursuit of what only books can communicate.
We adore the peaceful " bluntness" away from the immediacy and the spinning days the current technology and social structures demand of us. Donkou is a laboratory for books and time, created to dive deeply into the perceptions predecessors shares in each book.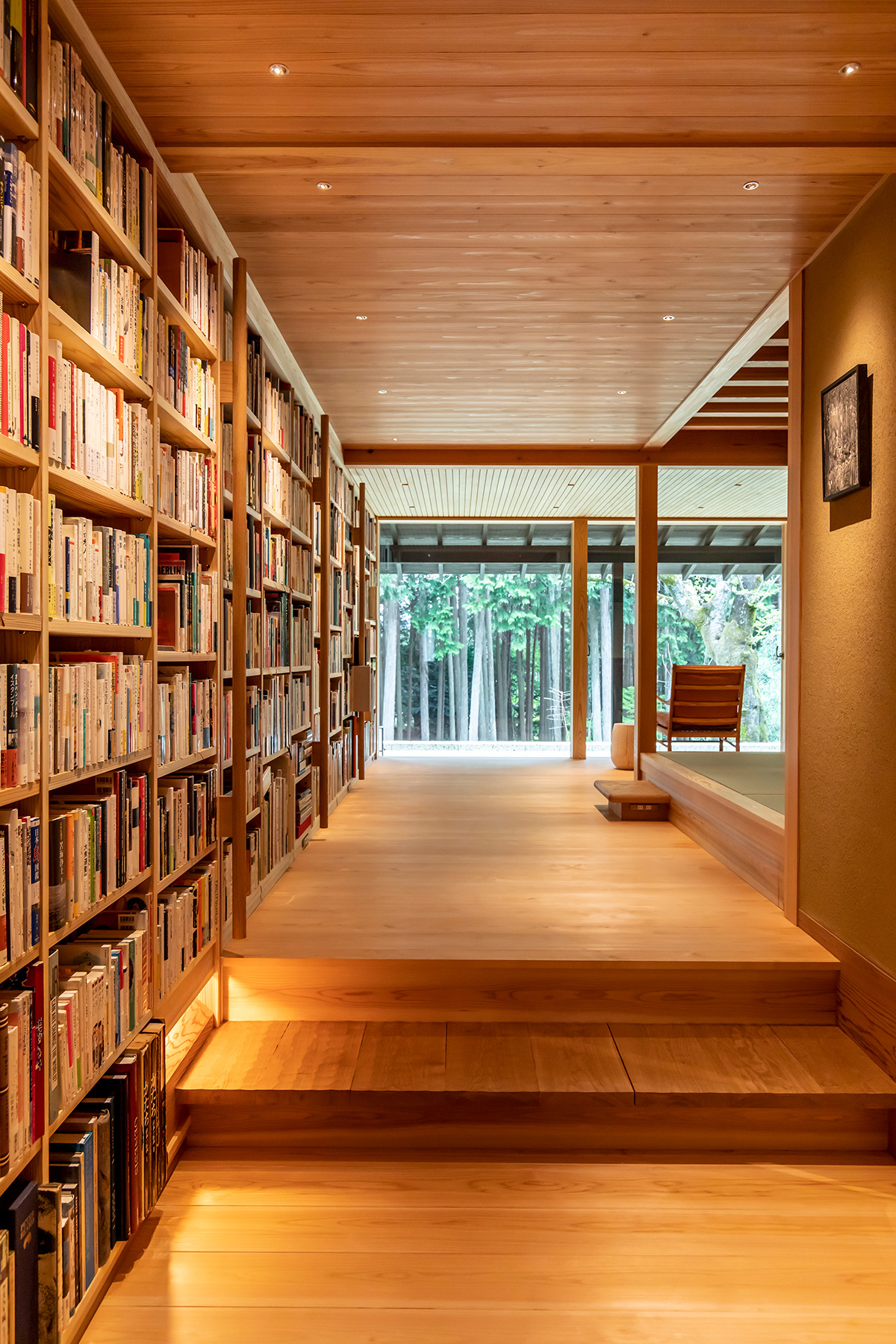 For visitors to "Donkou / Kissa Fang"
This facility is available only through web reservations.
One slot (90 minutes) for up to 6 people
A cup of coffee + facility fee ¥2000 (tax not included)
One slot per person per day.
Open Wednesday-Saturday
11:00~12:30 (Part 1)
13:00~14:30 (Part 2)
15:00~16:30 (Part 3)
One slot per person per day
Reservations begin at 9:00 a.m. every Wednesday. Reservations are for the next two weeks' Wednesday, Thursday, Friday, and Saturday.
No parking is available on the premises. Please refrain from parking on the street, as it may cause inconvenience to the neighbors.
Bicycle parking is available in front of the building on the stone pavement.(We will not be held accountable for any stolen or damaged on the premises.)
We encourage visitors to use public transportation. We recommend taking the Eizan Electric Railway local train (10 minutes walk from Miyake Hachiman Station).
To enter the facility, please open the smart lock using the PIN code for the day, which will be sent to you via e-mail after you have made an online reservation.
Once you enter, you can leave the luggage and valuables in the locker. Donkou also recommends giving your smartphone a tiny break as well.
There are no age restrictions on the use of the facility. However, "Donkou" is a place for quiet contemplation. Please enjoy peaceful moments in consideration of those around you.
On the other hand, it is only natural for children to express themselves. Therefore, guests present with them are welcome to look on with a friendly smile, remembering when they were once children.
We have other soft drinks available for those who do not prefer coffee.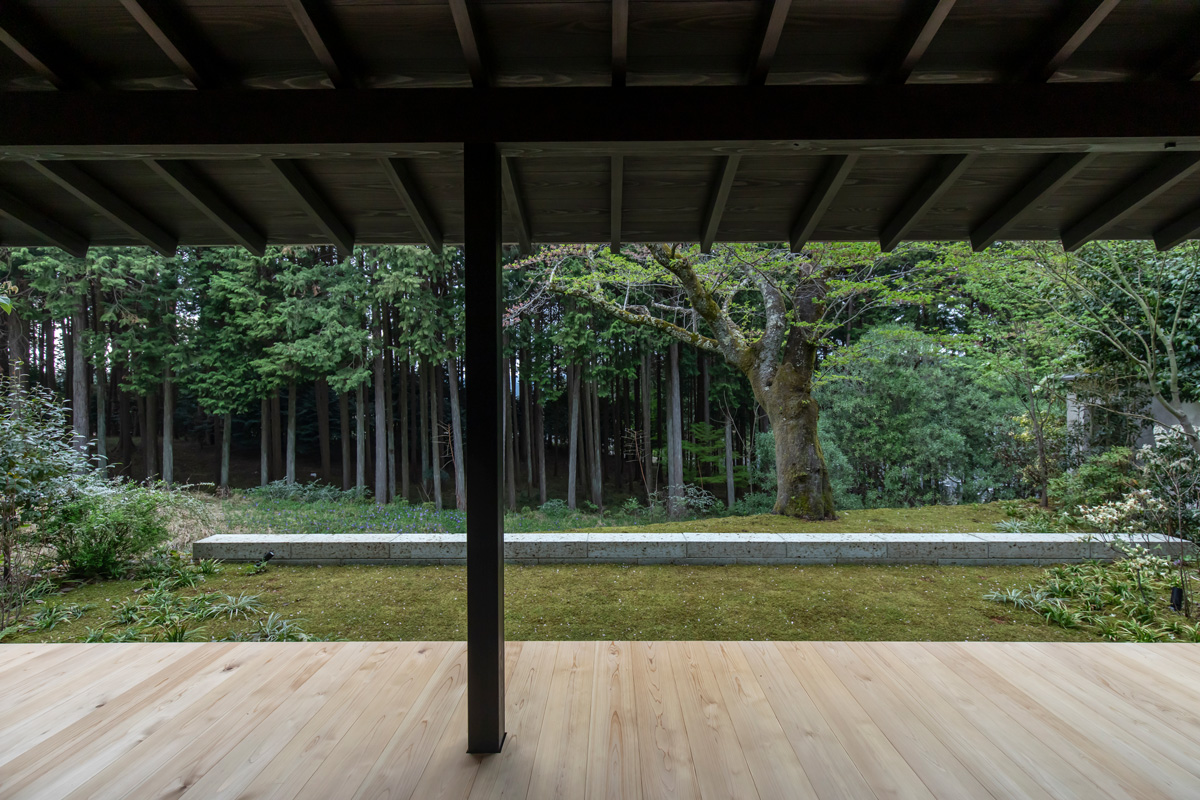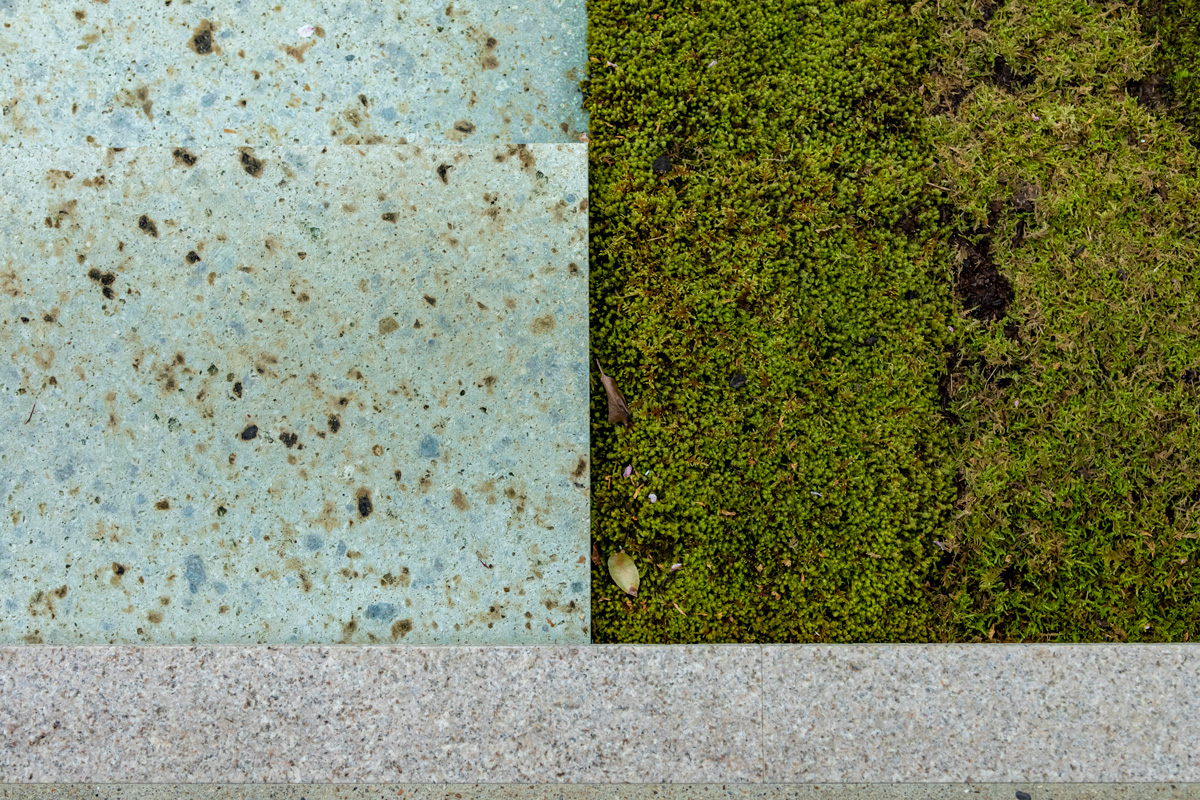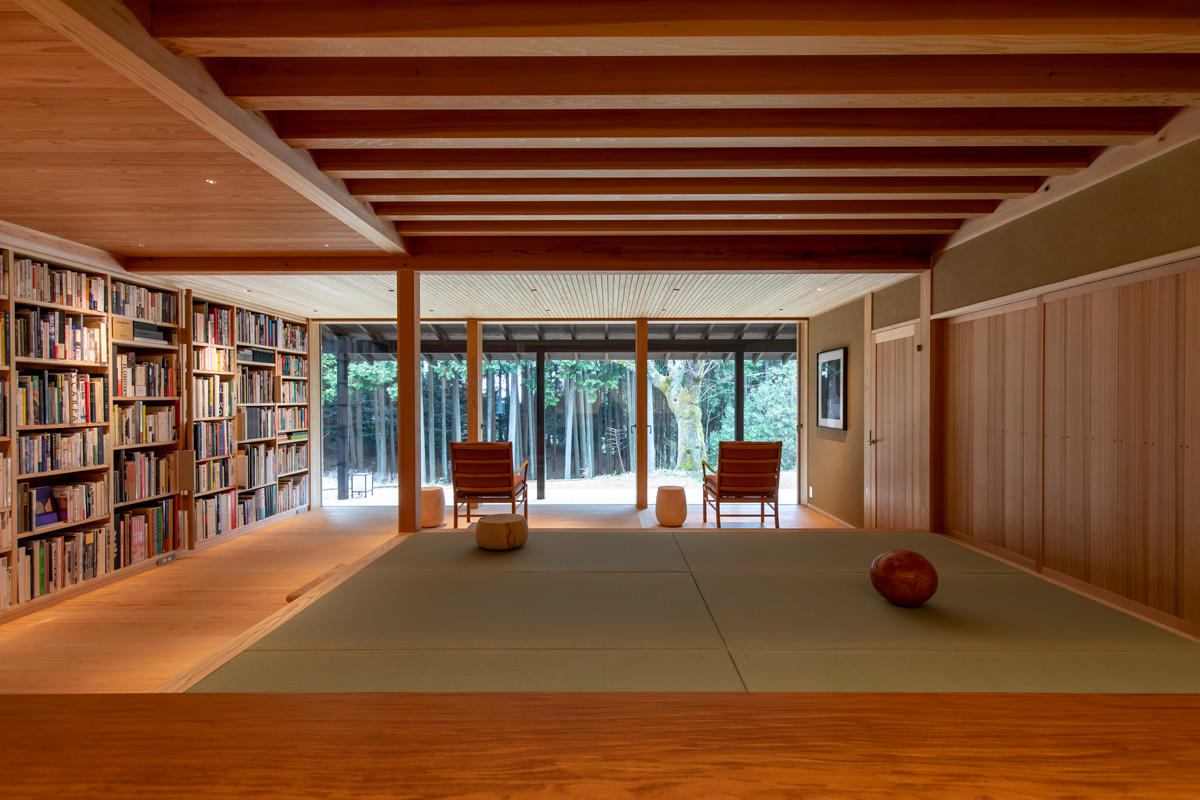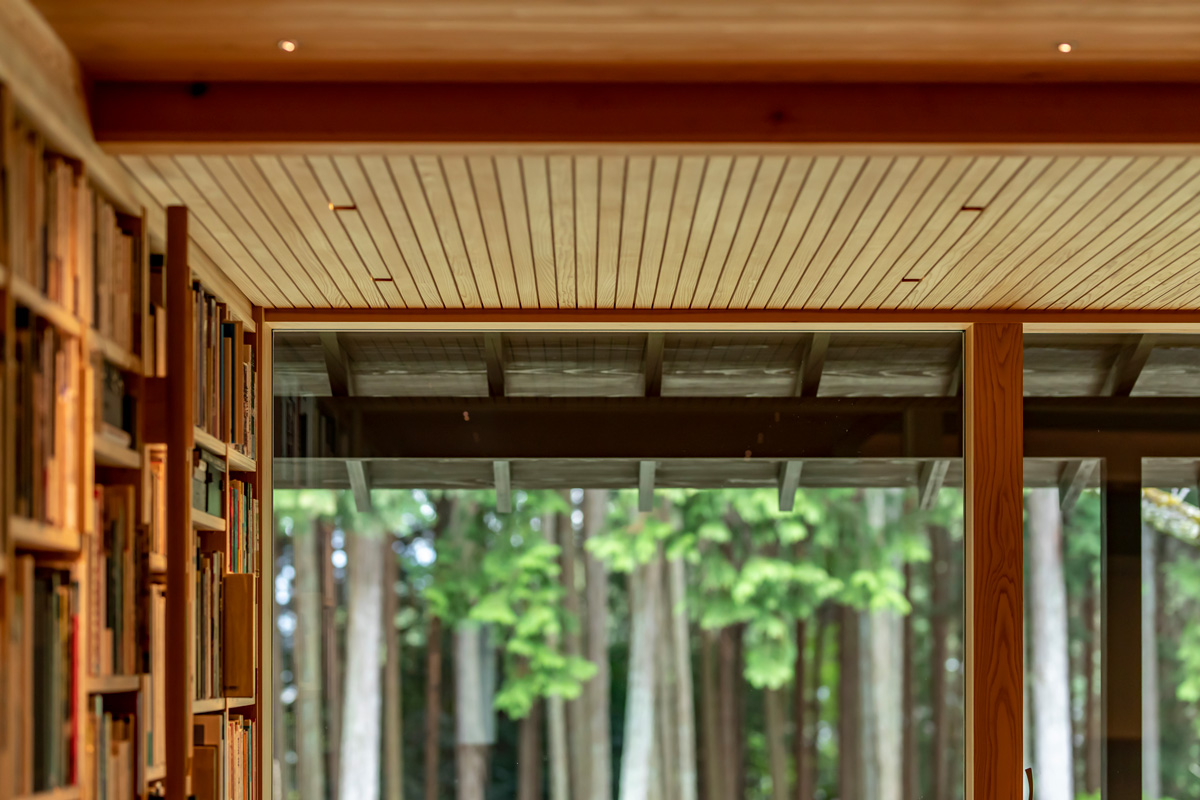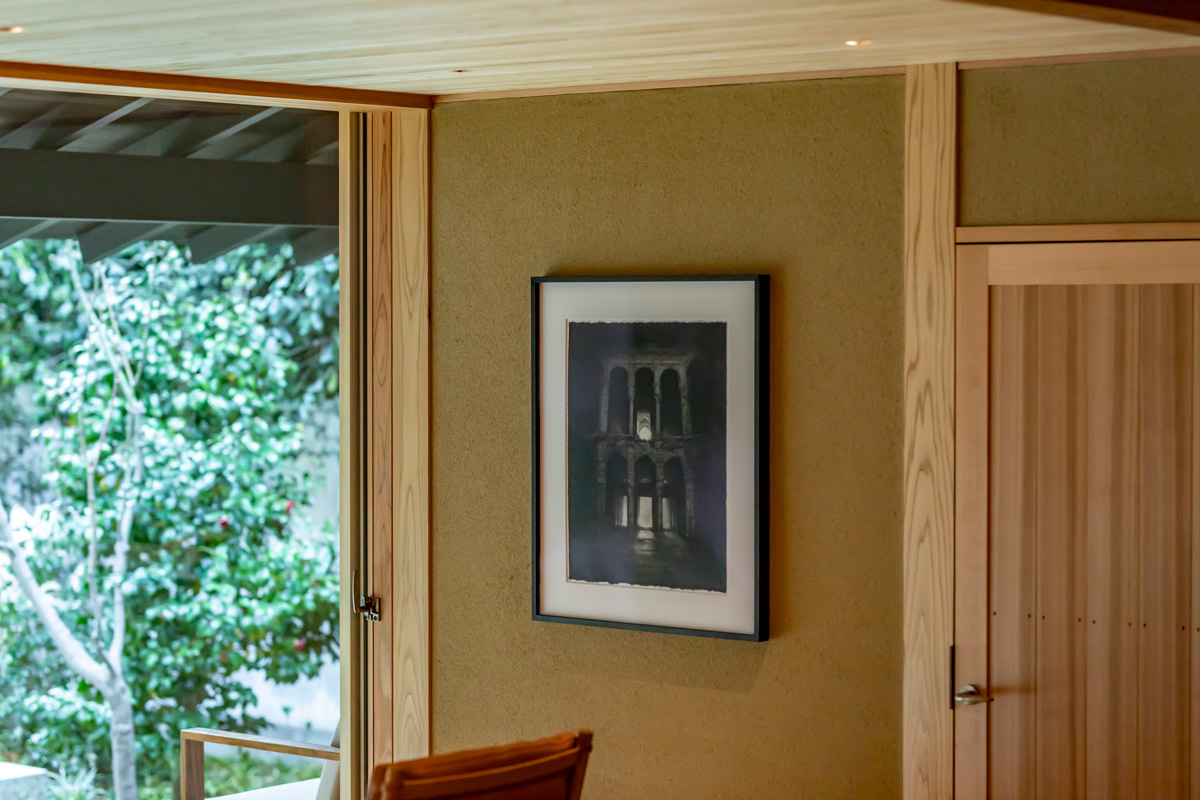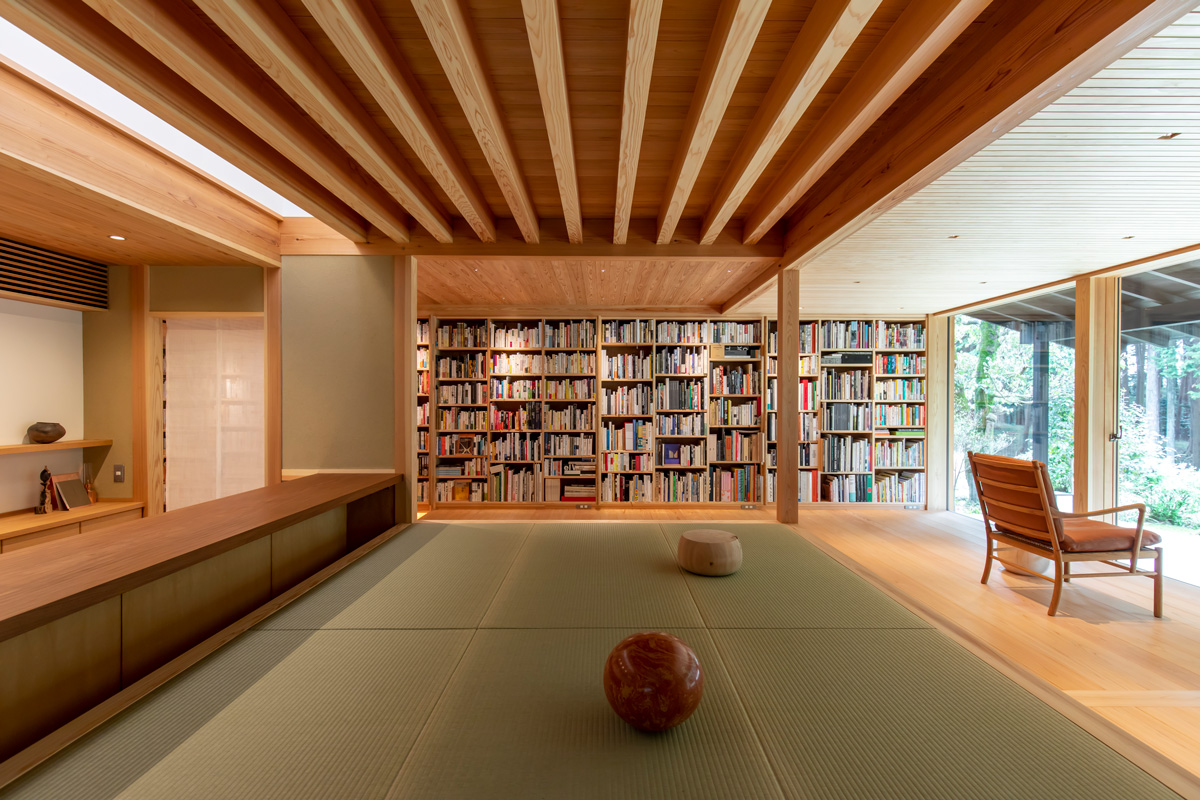 BACH Kyoto branch Donkou / Kissa Fang

4-9 Kamonhayashi-cho, Kamitakano, Sakyo-ku, Kyoto-shi, Kyoto(GoogleMap)
Instagram:@kissa_fang
E-Mail:donkou@bach-inc.com
Architecture: Yasushi Horibe Architectural Design Office
Construction: Hane Construction Works, Ltd
Logo design:Fumikazu Ohara (bootleg)
Furniture design/production: Tsuyoshi Matsuzawa (E&Y)
Furniture production: Kazuto Yoshikawa
Gardening: Tomohito Iba (Niwatomo)
WEB: Masaki Yato (MYDO LLC) / Hajime Chiwaki
Photographer: Mitsuyuki Nakajima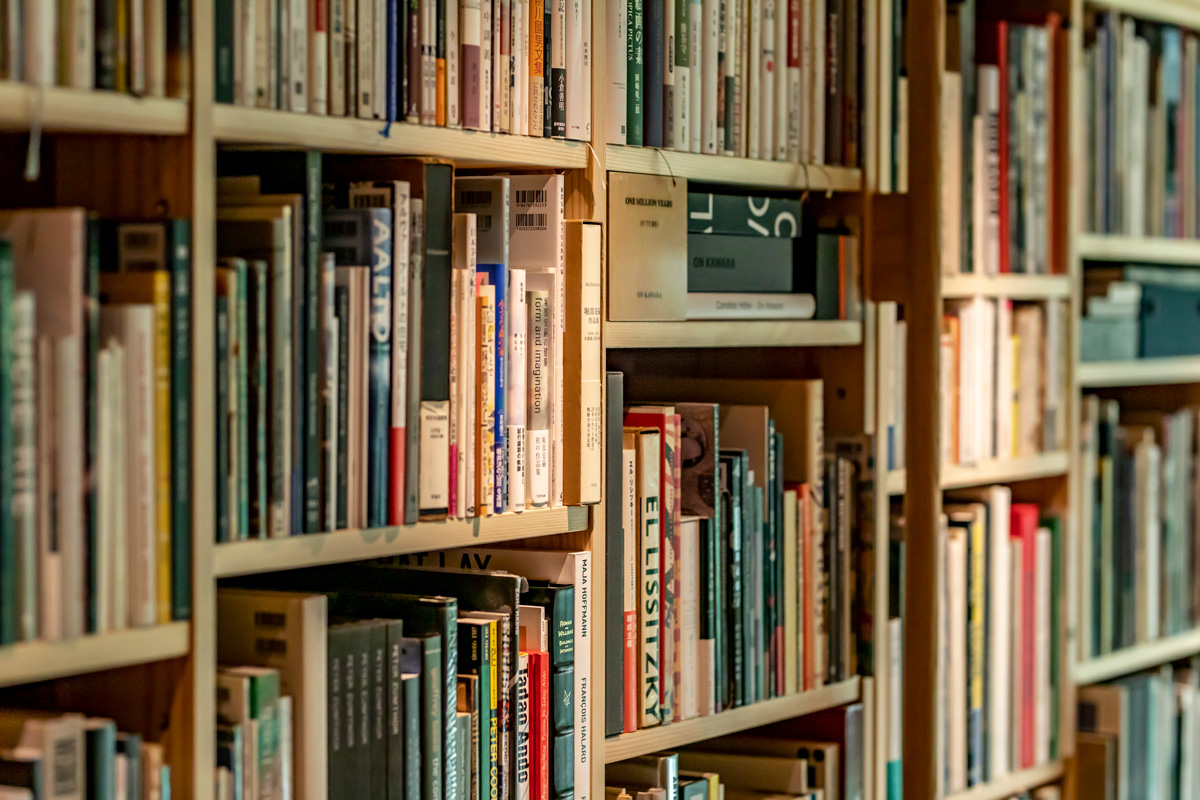 About Our Books
As external memory becomes more abundant and generative AI advances machine learning on a daily basis, I believe that there is something that only a paper book can convey when people are searching for knowledge and ideas that are not floating around on the Internet.
The words squeezed out by the writer should be carefully scooped up, communicated, and interpreted by the reader. The words of the past are transformed into flesh and blood for the future.
The time has come for machines to do the work of creating a coherent discourse, but I believe that the one-on-one spiritual exchange between author and reader is the foundation for humans to think spontaneously, make judgments, and discover the unknown.
For this purpose, there is a place to concentrate, a framing of time, and a relaxation of the mind in "Dobukagaku.
Here you can stop reading the page, ponder, go back and pick up another book, and once again recall the way you take in information that you can only experience in a paper book.
"Donkou" Yoshitaka Haba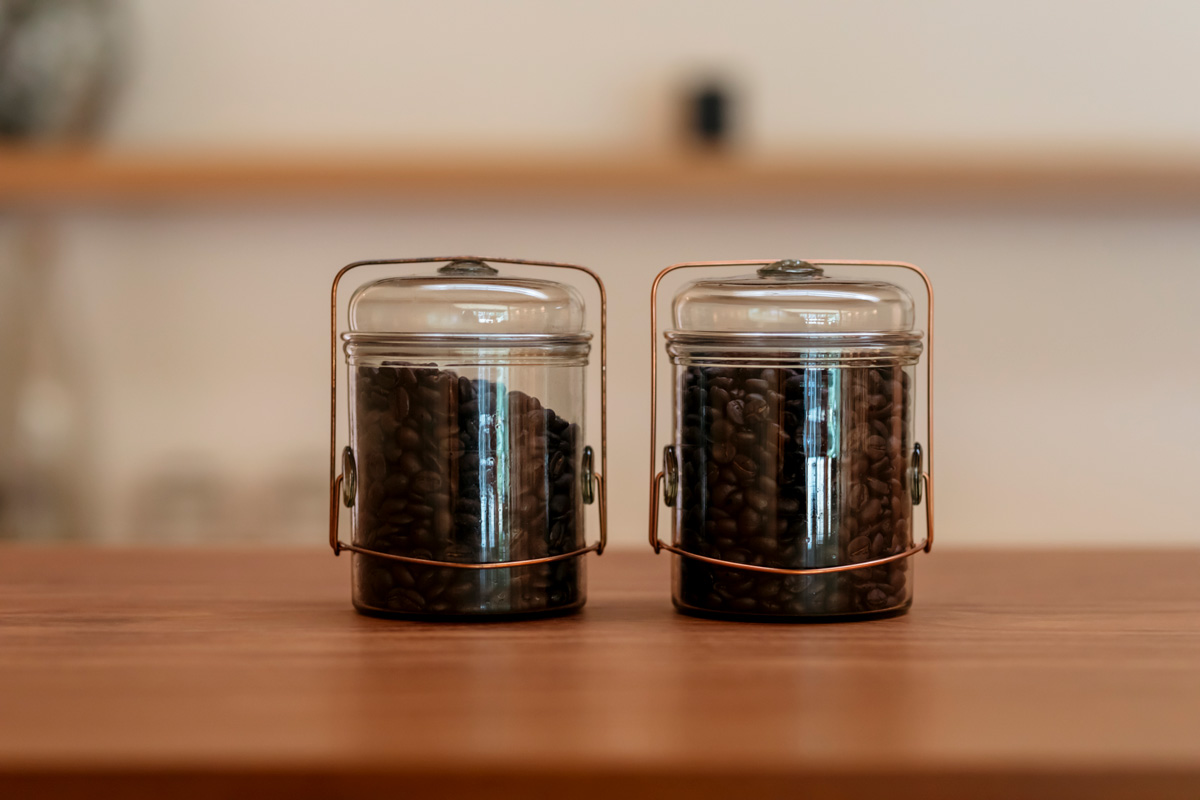 About Our Coffee
Our coffee is made from manually roasted beans and brewed in a flannel drip method. We deeply roast beans for over an hour a kilogram of coffee. The time spent preparing the coffee, respectfully pouring out every drop, is quiet yet eloquent. We hope this gentle experience will bring a sense of enlightenment to the hearts and minds of our visitors.
Kissa Fang, Owner, Fang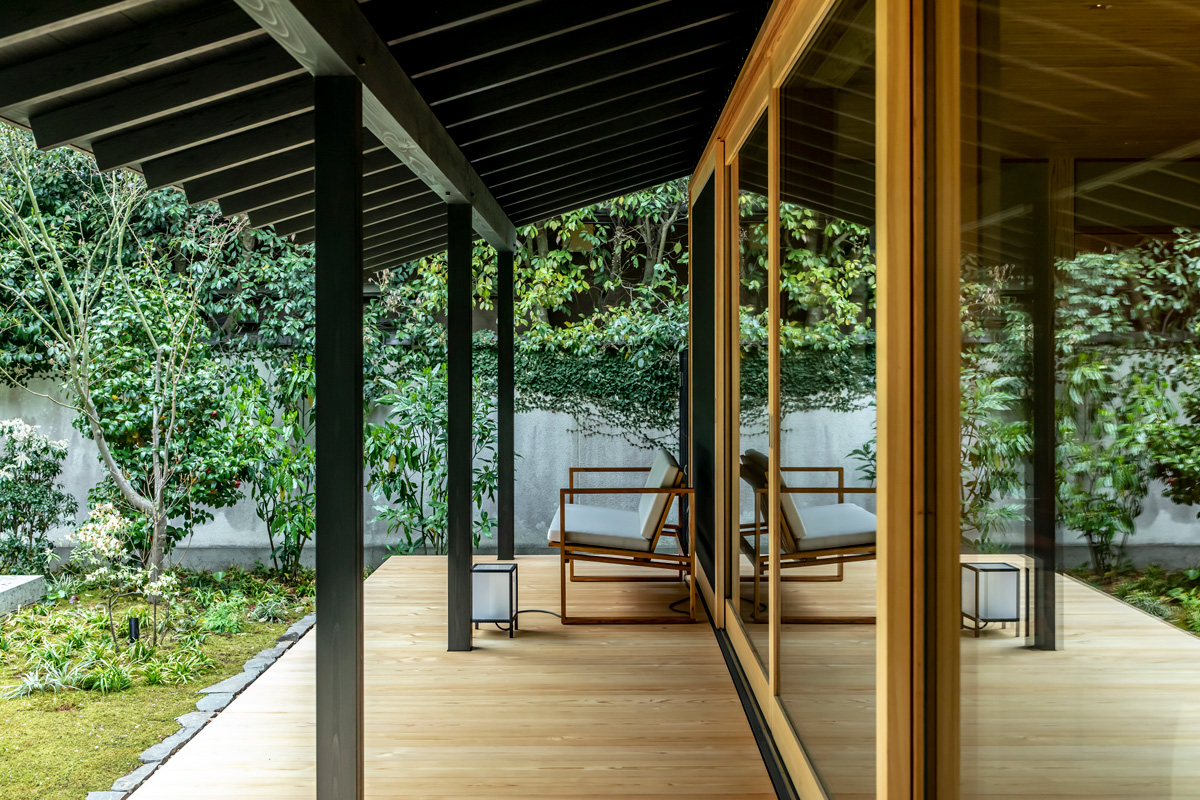 About Our Design
Laborious, but all that leads to the purest essence. Primal and historical handicrafts and human activities tend to exhibit such beauty.
To take time and engage with books. To take time and brew coffee. To take time and work wood and build. To take time applying clay. To take time planting trees.
These things seem special in this day and age, but they really aren't. So we wanted to do the same with architectural design.
The desire and power to seek a place where people enjoy the ordinaries and the gentlest flow of time gathered here in Kyoto are how it all began. That's how "Donkou" began.
Architect Yasushi Horibe (Yasushi Horibe Architect & Associates)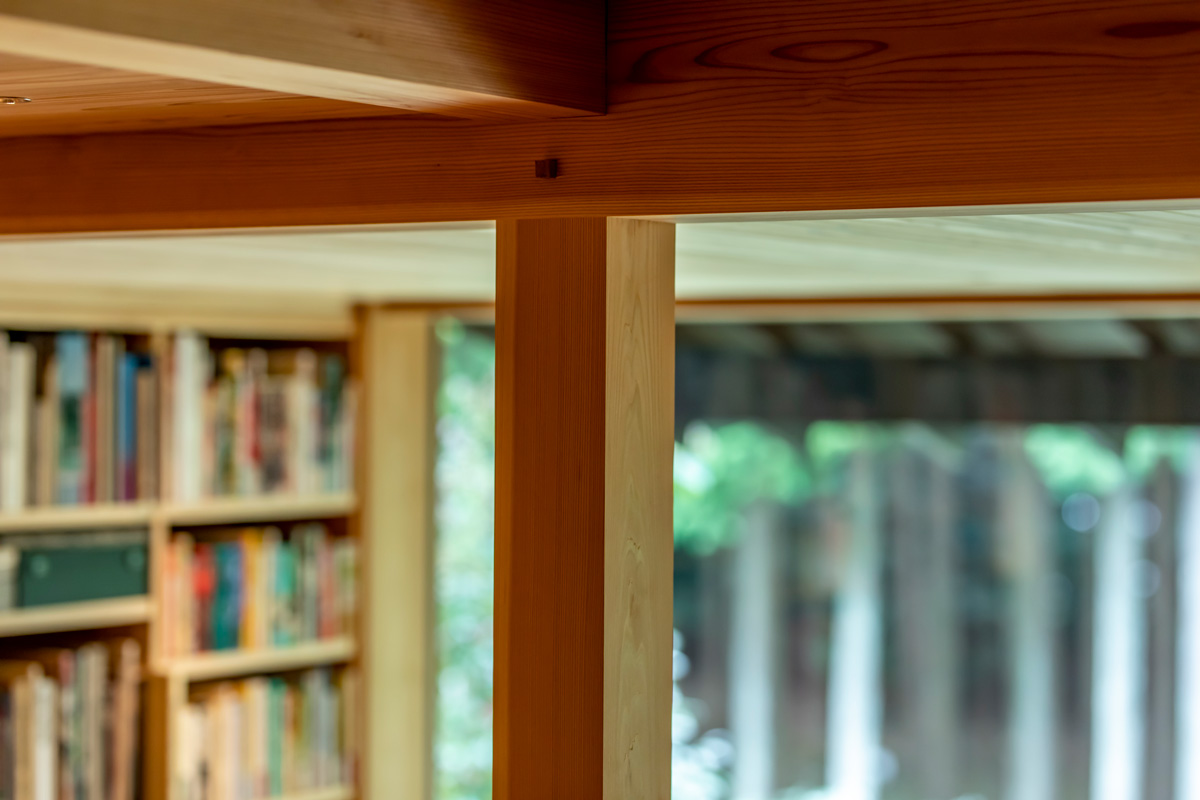 About Our Construction
We strived to conduct beautiful hand-assembled and hand-chiseled work. Mr. Horibe's design complements the site's location and topography, and Mr. Haba's personality and idea of honoring the course of time matched each other splendidly. As the builder, I strongly aspired to fulfill this concept.
You can see we have put a lot of effort into selecting the wood for the first floor, which is the nucleus of the building. The presence of dignified materials lifted carpenters' spirits, which then spread to other craftspeople on the site, and we're delighted to say we have done a remarkable job.
This work was also meaningful for the "Hand Chiseling Club," a group of friends and colleagues who share the challenges of preserving the woodworking marking techniques, solving the lack of successors, and recruiting and training future craftspeople.